If you have any questions, feel free to message us. We will get back to you as soon as we can.
Email
Location
Olathe KS Near 151st and Blackbob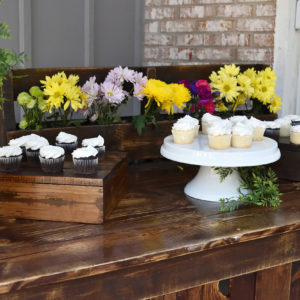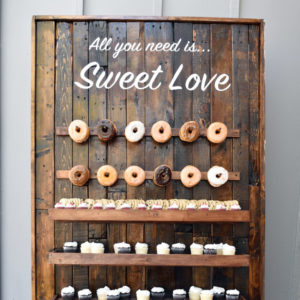 Something Borrowed KC
If we're going to be a part of your most important day, then you should get to know us!
We are two friends bound by loyalty, inside jokes, and one common thread – an inability to sit still! Because we both have a passion for upcycling and salvaging the rustic and beautiful, we combined our skills in a thoroughly unique concept. We want our customers to have the most beautiful, simple, inexpensive weddings possible. The kind of wedding where you remember the tear in his eye or the way the sunlight hit her face, not the bridesmaids complaining the beads on their dresses are not Swarovski or the usher getting tipsy. Our products and services are for those who celebrate what is homemade, simplistic, lovely and natural.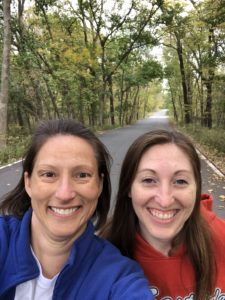 Tricia
Tricia is the one you will hear first when you come to visit us.
When you hear a booming laugh that makes you feel right at home you will know you found her. Keep walking until a beautiful woman comes into view sporting an unconventional wardrobe of stained jeans and old camp t-shirts. We're pretty sure it's going to catch on in Europe soon. Tricia is our builder. The backdrops, the tables, the benches, the crates, the candle holders, the doors, the easels– yep, that's all her. She recruits her husband and three incredible children in her labor of love and has taught them to design, build, sand, paint and stain beside her. Though the kids have mumbled a few things about child labor their faces glow when they complete a project they thought was well above their skill level. Tricia has impressive degrees and a cool resume, but mostly she defines herself by the love the she has for her awesome husband, kids, and singing dog (Babe will perform for you if you ask) and her constant need to challenge herself.
Becca
Becca will be the quiet one laughing behind the counter as Tricia entertains you.
While Tricia puts on the show, Becca will be busy keeping meticulous order of everything you need and ensuring no detail is forgotten. She uses a computer, but we swear her mind is faster than the motherboard! We'd tell you what she's done in business, but the list is too long, and our fingers get tired. She hasn't organized a demolition derby– yet. The business plans, spreadsheets, website, programming, and planning – that's all Becca. Though she is busy momming two boys and wowing her adoring husband, she never takes her eye off any ball. She will think of everything you haven't and you'll be glad she did.
When you visit us be prepared to put up with all the shenanigans that come from two friends working side by side and don't be surprised if it's three friends by the time you leave.